Hall of Fame Announcement – Teresa Halverson
Hall of Fame Announcement! At Fisher House of the Emerald Coast, ALL our board members are Super Stars and do amazing work with us and others in the community. Help us Celebrate our recent Hall of Fame awardee, Teresa Halverson. Past Chair of our board.  Teresa served an unprecedented four year term, leading our organization through a rebuild that continues to care for our military families in a big way and remains actively engaged with our mission.  Teresa was recognized for her contributions to the military community and joins an elite group of women who have made a significant impact on the residents of Okaloosa County.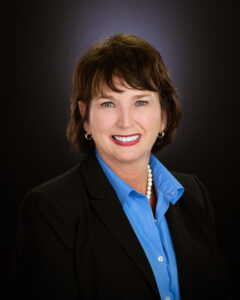 She joins Shirley Pigott, another past chair and inductee.
Each year around August 26 which is Women's Equality Day, the commission hosts a special reception to recognize the new inductees. Photos of the women are in Okaloosa County Women's Hall of Fame are displayed perpetually at the Okaloosa County Water and Sewer Building, the Niceville City Council Chambers and in the Crestview Courthouse. Inductees come from all walks of life, races, educational levels and contribute to our county from many, many areas.