We know that our community is struggling, and we have been impacted too. While our home has remained open with limited access due to base restrictions, our lodging expense for hotels has increased exponentially and with cancelled events, these generous donations to fund our mission have not been received. With the Intrepid Spirit Center dedication coming at the end of August, we are mindful that demand for our house on Eglin will only increase and we need to be prepared and can only do it with you. Support us here.  
As our 13th Annual Helping Heroes Gala goes on hiatus for 2020, we believe you share our enthusiasm for a look down the road with our 14th annual gala scheduled for October 2021 where we can all be together again in one big room.
Until then, we hope we can count on you to bless our mission through a 90-day #carecontinues campaign that will begin September 11, the 10th anniversary of our home's dedication and run through December 11.  Our plan is to make this the most hopeful quarter of 2020. Ways to help include back to better buddy sponsorships, and by purchasing t shirts, commemorative bricks, raffle tickets and a bling-party-in-a-box that includes a gift card to enjoy a meal at one of our partner restaurants.  Partner restaurants include Clemenza's, One 20 A Modern Bistro, Stripes Pub & Grill, Fudpuckers and Fokkers.  
Our goal is for this to be an epic blowout with increased marketing exposure for you  through our partnership with Community Broadcasters for radio time, along with intense social media presence during this hopeful quarter.  Your help to ensure #carecontinues is greatly appreciated. Thank you
Be one of the Back to Better Buddy 2020 Sponsors…….sponsorship flyer here. 
Generous sponsors already committed include Title Sponsor Mills Heating & Air, along with Platinum Sponsors Crane Aerospace and Electronics, Lockheed Martin and Okaloosa Gas District.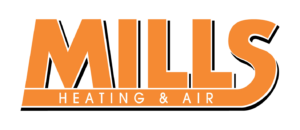 Gold
Silver
Bronze
Love is Good Medicine Commemorative t-shirts are available, created by Kathryn Guidry and help us continue to bless military and veteran families.  Donate $25 and get yours today, mens and womens sizes, and they are just the cutest. Donate here.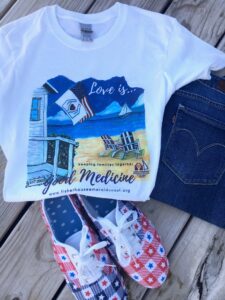 Save the Date for 2021 – October 21, 2021 already confirmed.  
The 12th Annual Fisher House Gala was held October 17, 2019 at the Henderson Beach Resort and Spa with a sold out crowd of 340 attending.  Thanks to our generous community, we raised $72,938.  Photos of our fun evening can be found here. 
Featured speaker was Bobby Dove of Hooligan Charters, former Green Beret medic, assigned to the 7th SFG. Steve Ferrell of HDR Engineering provided the dinner entertainment and wrote a special song, that will soon become our theme song.  He went into the studio in December and this recording will be unveiled this year during #CareContinues, the most hopeful quarter of 2020!    
For questions about this event or the Fisher House, please contact:
Mia Hughes, Executive  Director
850-259-4956 or director@fisherhouseemeraldcoast.org
FLORIDA DEPARTMENT OF AGRICULTURE AND CONSUMER SERVICES, REGISTRATION CH23713.  "A COPY OF THE OFFICIAL REGISTRATION AND FINANCIAL INFORMATION MAY BE OBTAINED FROM THE DIVISION OF CONSUMER SERVICES BY CALLING TOLL-FREE WITHIN THE STATE, 1-800-435-7352, WWW.FLORIDACONSUMERHELP.COM.  REGISTRATION DOES NOT IMPLY ENDORSEMENT, APPROVAL, OR RECOMMENDATION BY THE STATE."