2022 Patriot's Run & Paddle set for September 10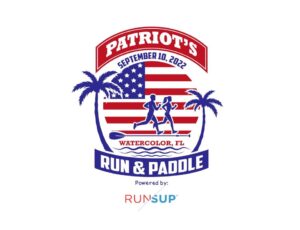 First things first, NEVER FORGET.  This is most definitely a Patriot's Day event – a morning of contemplation and commemoration.  But also one of celebration… celebration of the indomitable American spirit and the knowledge that we live in the greatest country on this earth.
The Patriot's Run & Paddle is a collaboration between RUN/SUP and the Rotorhead 30A Running Company.  As customary with the Patriot's Run & Paddle, there will be three distinct events offered on race morning.  For more information and to sign up, click here.