St. Patrick's Day Baby, Marc Ambrose
We are so blessed to have a fabulous team of caregivers who love our military families to the moon and back.  Two are veterans themselves and we enjoy sharing special milestones for them and with them.  On March 17, we are celebrating the birthday of our house manager, Marc Ambrose.  He's been with us now for 5 years and leads the team that brings comfort to our guests.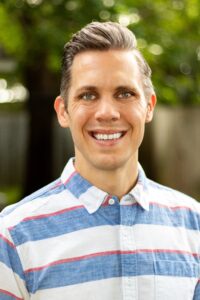 We made a little happy video for Marc, who is travelling to see family.  View here.