Meet the Team – John Stephens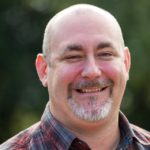 John Stephens is a Fisher House Assistant Manager, and started in his position in 2018. His favorite part of the job is assisting military families in their time of need.
John is happily married to Christy. They have six children, and one grandchild. He enjoys camping, reading, and spending time with his family. His biggest hobbies are watching sports and traveling.
John retired after serving in the US Air Force for over 21 years as a Health Services Manager. His last role as an active duty member was filling in as manager at the Eglin Fisher House, which is where his passion for the job came from.