Volunteering: How Helping Others Helps You
Volunteering has a positive effect on your community – and it's good for you too.  It is a "win-win" situation.  You feel good because you are helping others, and the others feel goof because they are receiving help.  Most volunteers share that after volunteering, they feel as though they were the recipients of the gift.
We need 297 volunteers for the 31st Annual Sandestin Wine Festival, April 21/22 at the Village at Baytowne Wharf – sign up today on the home page of our website.  Visit here for more details.
It's fun, it's fast and raised $25,000 for Fisher House last year.  225 volunteers worked 1,097  hours to help our community partner host this event.   WOW WOW WOW!
Reasons to Volunteer
Giving back to your community is valuable in itself, but helping others also offers many benefits.  For examples, it can help you learn more about yourself.
Gain or Share Valuable Life Experiences and Skills
Meet Interesting People
Both the people you are helping and your fellow volunteers can give you new insights.  Perhaps teach you empathy or just remind you to be grateful.  No matter what groups of people you are working with, you will find that they have information and ways of looking at the world that can broaden your horizons.
Make a Difference – be a part of something bigger than yourself
It is eye-opening to realize that doing even small things can have a big impact on others.  Every Fisher House has a journal in each of the suites with entries containing stories of a loved one, encouraging words or just a simple thank you.  These words will be read by the next family staying in that room, for them to find peace and hope.  Here we share a few of these words written by our families.
"I've been in the U.S. Navy for 22 years and had never experienced a Fisher House before. It was such a blessing to be able to be near the hospital and care for my wife during her surgery. Thank you!"
 "So thankful for the Fisher House. You helped me out in a tight spot, a wonderful experience! Thank you so much!"
 "Thank you for taking such great care of my family this last month I was in the hospital. It meant the world to me to be able to see my kids and husband so often. That would not have been possible with the Fisher House…THANK YOU!"
Ever had an unplanned medical event?  It is stressful and chaotic.  Daily routines are disrupted and in some cases, lives altered.  Bonding takes place in an emergency room waiting room and our homes become an extension of that hope and healing through common areas that offer sharing of experiences.  In the 25th anniversary book celebrating our history at the foundation level, a quote by founder Zachary Fisher is printed that says, "I thought maybe it would help people financially, but I didn't count on the ways families console one another.  No one has to be alone in a motel room anymore.  It just became a tremendous thing, and has blessed my life in many ways."
How to Get Involved
We have opportunities for all size hearts!
Volunteers are encouraged to support Fisher House of the Emerald Coast, Inc. by participating in special events and community activities hosted by us and our partnership with our dedicated cause champions.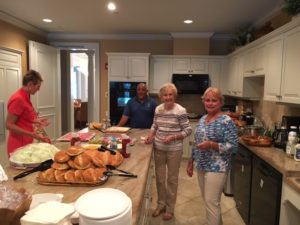 The house provides a compassionate environment where families and caring friends can nurture one another. We rely on house volunteers to ease the everyday burdens of our guests enabling the families to devote all their energy to their loved one's medical condition and progress.
Calling all Volunteers on Superdrive
A community ambassador is a precious resource of Fisher House.  A volunteer who participates in this program is passionate about the mission, may serve for a period of 12 months or more with some frequency and expresses an interest in representing Fisher House at events and check acceptances for our cause champions, share a specialized talent or skill, staff a promotional booth and distribute information about our organization.  Currently we have 7, we have room for a few more!   Community ambassadors are Carolyn Espinoza, David and Diane Walbeck, Wayne and Sheila Williams, Peter Karp and Keith Brown.
Click here, complete and submit your interest to director@fisherhouseemeraldcoast.com today!  A new group of 12 – 20 is currently being recruited for the busy fall and spring ahead. Please note the attached pdf works interactively from a desktop computer but can  be viewed by a mobile device.  Need one sent directly to your email?  We can do that too, just let us know!
Not sure if superdrive applies to you?  Urban dictionary says Superdrive is something that is more awesome than usual.  Of course you are more awesome than usual.  Commit to CAP for your local Fisher House today!
Considering volunteering?
To get the most out of your experience, ask yourself these questions:
What have I done in the past that I've enjoyed?
What do I want to do as a volunteer ?
How much time can I commit?
What talents or skills can I offer?
What kinds of people do I want to work with?
What would I most like to learn by volunteering?
We are NUTS about our volunteers!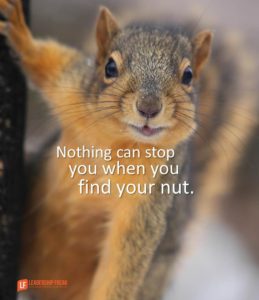 For more information on how you can become a nut loved by us, please telephone: 850-259-4956.