2019-06-18 20:22:23
Words from Guests, June 15, 2019
"God led us to the Fisher House when we were in need and what a blessing it has been.  I will always remember the kind, caring staff.  We couldn't have asked for a better, more beautiful place to stay.  I hope that Zachary and Elizabeth Fisher can see how many families they have helped.  What an amazing legacy.  Thanks to all of you!"
Here is the rest of the story…."my husband suffered a heart attack while we were vacationing in Destin.  He had 7 stints and was in ICU for 7 days and the hospital 9 days total.  He was not allowed to travel for over a week after he was released.  Two days after he went to the hospital, we had to be out of our condo and everywhere we looked, they were booked or too expensive.  God sent us to Fisher House.  it was so much more than we could have ever imagined.  It took a huge burden off of my shoulders.  The staff was amazing.  I can't thank you enough for all you have done for us.  Your kindness and support during a very stressful time will never be forgotten.  May God bless each of you as you have been a true blessing to us.  We will never forget ya'll or the Fisher House."
Posted in:
Articles
Read more...
0 comments
---
2019-06-17 20:03:14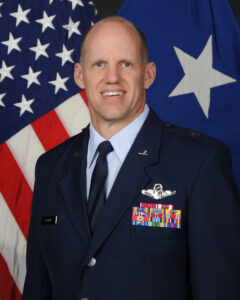 Military Education 101: What is a General Officer?
On Friday afternoon of last week, while attending an informal gathering on base to celebrate the command of 33FW Colonel Paul "Max" Moga and his lovely wife Amanda, I learned that a Fisher House guest has driven over to see the Commander of the 96th Test Wing earlier that day.  Yikes is your first thought……and WOW is your second one.  The guest was so impressed with the care he had received, he wanted to tell Brigadier General Dertien first hand.  Without an appointment and unannounced, he found his way to headquarters and was received warmly by staff, who apologetically shared that General Dertien had just returned from extensive travel and was not currently in the office.  Our guest said he wasn't in a hurry and would wait.  He did wait for awhile, but decided to return to the house which is located across from the hospital.
Here's the part that will make you over the top proud of our host, 96th Test Wing Commander Brigadier General Evan Dertien.  He had been on extended travel and his schedule is set many weeks and months in advance in coordination with many moving parts, offering little room for wiggle.  Add in  change of command season with everyone wanting/needing some of his time to preside over events and ceremonies, not to mention his own impending change of command early July with a hand off to someone else.
BUT……when he returned later to his office on Friday, he learned that a Fisher House guest visited him.  He could have felt comforted that his very capable staff received the gentleman warmly and their assurance to pass along the kind sentiment was indeed shared. BUT….when he returned later to his office on Friday, he decided to pay a visit himself.  He drove over to the Fisher House, at 350 Boatner Road, tapped on the door and asked to see the guest who had earlier visited him.  They chatted for awhile and the guest felt like he had received the most distinguished visitor, and he had, Brigadier General Dertien.  Our guest told the staff later he felt like Santa Claus himself had come in June.
The fact that this very busy person took precious time out of his very busy day to speak with someone, who can never repay him, speaks volumes about the kind of leadership the 96th Test Wing at Eglin has enjoyed for the past two years.  We are so lucky that our house sits on Eglin AFB and that Brigadier General Evan Dertien and his wife Erika have crossed our paths.  They both have been very involved with our mission, preparing meals, paving the way to receive our donation of furniture and now, impacting a guest in this way.  We wish them well as the embark on their next journey.  They have left a very high bar for the future and for Team Eglin engagement.
The guest also wrote this in the journal of his room at our Fisher House on Eglin.
Words from Guest:  June 17, 2019
"For about 9 weeks, we have thoroughly enjoyed this miracle known worldwide as "Fisher House."  It's an excellent place to heal and find new friends.  One cannot find a more capable and caring staff than Marc, Don, John and Judy.  We feel very blessed that all this came together after not being on an air force base for 54 years."
Posted in:
Articles
Read more...
0 comments
---
2019-06-14 18:17:51
84 Fisher Houses exist across the United States and Europe. Our house was number 48, opening in 2010. When I started with Fisher House of the Emerald Coast​ in 2016, amazing folks just showed up and said, I am here, what do you need? This group of dedicated souls has evolved into the backbone of our volunteer organization and are part of our Community Ambassador Program.
Looking at the photos, walking down memory lane with them, serving our military families makes me smile…….I love them and YES, they love our military families like we do….and many of them ARE military families.
Click here for video.
Posted in:
Articles
Read more...
0 comments
---
2019-06-13 17:24:10
By Special to GateHouse Media Florida
On Friday, June 14, from 3:30-7 p.m. at Vue on 30a, the Santa Rosa Golf & Beach Club will recognize its members who have served or continue to serve in the armed forces. Additionally, the club is hosting a fundraising auction with 100 percent of proceeds benefiting the Fisher House of the Emerald Coast.
Located on Eglin Air Force Base, the Fisher House of the Emerald Coast provides needed resources for military families in crisis. Eglin's Fisher House has 12 suites and serves as a home away from home so that military families can be together during treatment for serious illness or needed therapies.
In honor of those who have served and in celebration of this event, Santa Rosa Golf & Beach Club is offering $20 golf rounds from June 13-June 16 for all current and former military personnel at its award-winning golf course. This rate is available after noon, is based on availability and does not include tax. Current and former military members who are also club members will receive waived cart and walking fees.
"Our club was originally founded by military members," said Michael Bickett, general manager of the club. "We are honored to recognize those who have sacrificed so much and to give back to our local military community by fundraising for a wonderful cause."
To kick off the week leading up to the event, the club will reveal a 30-foot painted American flag on the approach of its 18 green in honor of U.S. service men and women and in support of the upcoming Flag Day festivities.
Posted in:
Articles
Read more...
0 comments
---
2019-05-29 18:39:31
Articles
Read more...
0 comments
---