2019-03-29 16:01:57
In partnership with Eglin's School Liaison Officer, Ms. Elaine LaJeunesse, a special edition of our coloring book, "Our Story of How Fisher House of the Emerald Coast came to Eglin AFB" will be shared with 750 students during the month of April.  The book focuses on education in the areas of history, art, literacy and awareness of resources for our military families. We also hope to engage the community with our nation's defenders and their loved ones, helping to relationships and deepen bonds for better understanding of how best to support these amazing heroes.  The book is made possible with the help of 35 plus sponsors who support the Fisher House Helping Heroes Gala annually, along with our printing partner, Image Printing and Digital Services.  A copy of the book can be found here. Purple Up!
PS, we think the book is awesome, features our Squirrel named Shalimar, with her friend Stephen the Hawk.  Yes, squirrels and hawks have learned to work together peacefully to bless our families!
Posted in:
Articles
Read more...
0 comments
---
2019-03-20 15:29:02
"I wanted to take a moment and thank you and your organization from the bottom of my heart. Your kindness and help during a very difficult and stressful time is so appreciated by me and my brother. We are 6 hours away from our mother and being able to visit her and have a place to lay our head took one stress away that we were beyond worried about. Both rooms were absolutely beautiful, the entire facility was beautiful and we were taken care of like rock stars."
Posted in:
Articles
Read more...
0 comments
---
2019-03-20 15:28:27
Words from our guest:
"Don, you have really blessed us with your fun filled and thoughtful decorations in our room.  With the health issues I am facing, our anniversary has taken second place so it's been really wonderful to have you surprise us with flowers and decorations for Valentines Day for our 51st.  We're going to take 6 of the little hearts and mail one of them to each of our children so they can feel the blessing of Fisher House at Eglin and the thoughtfulness of Donnie and the wonderful staff here. Thank you all for your kindness!"  USN Jacksonville, FL
Posted in:
Articles
Read more...
0 comments
---
2019-02-13 17:08:08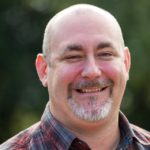 John Stephens is a Fisher House Assistant Manager, and started in his position in 2018. His favorite part of the job is assisting military families in their time of need.
John is happily married to Christy. They have six children, and one grandchild. He enjoys camping, reading, and spending time with his family. His biggest hobbies are watching sports and traveling.
John retired after serving in the US Air Force for over 21 years as a Health Services Manager. His last role as an active duty member was filling in as manager at the Eglin Fisher House, which is where his passion for the job came from.
Posted in:
Articles
Read more...
0 comments
---
2019-02-12 18:30:22
Articles
Read more...
0 comments
---