2020-08-12 18:31:55
Bernard Johnson, Regional Manager with Gulf Power shared the good news on Wednesday, August 12th that Gulf Power Company would be returning as a GOLD sponsor of the #CareContinues2020 campaign.   This 90-day FUNraising non-event, held Anywhere USA, kicks off September 11th, the 10th anniversary of our home's dedication and runs through December 11.  The birthday celebration takes the place of the 13th annual Helping Heroes Gala, on hiatus for 2020.
#CareContinues reminds the generous community that with the pandemic, the mission has expanded to ensure families remain together outside the Fisher House if necessary, due to limited access to our house as a result of base access directives. Hotel expenses are greater and can never take the place of the comfort inside the home but does lessen the financial impact, and stress associated with military families.  Here is a photo of some of the Gulf Power supporters from the 2019 sold out event at the Henderson.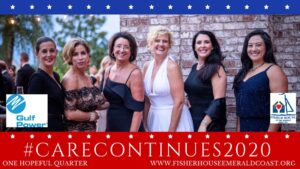 Posted in:
Articles
Read more...
0 comments
---
2020-08-12 07:00:13
The motto for our Fisher House at Eglin is "keeping families together" for hope and healing.  In this story, it could be said that we were "keeping families from sleeping in vans" when their babies both came early a few years apart.  Both babies are doing well and Mom and Dad were able to have peace of mind and a place to stay.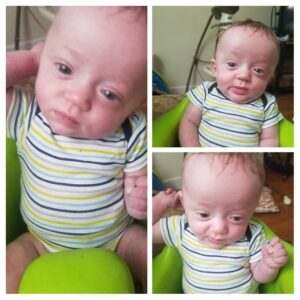 Hear in their own words through an email we received today.
(photo is from baby 1, Asher, born 2 1/2 years ago at 26 weeks)
"Hello Mia. I'm not sure you remember me, but about 2 1/2 years ago, my wife and I had a son born at 26 weeks at sacred heart in Pensacola. My wife almost passed away during that time, and you helped us out tremendously during that time.
Just recently, on 18 July, we had another preemie. He was alot further along, and was almost 7 lbs at birth. He only had to spend about 19 days in NICU. You helped us out again this time.
I wanted to reach out and personally thank you. I will be forever indebted to you for everything you've done for us. "Baby 2″ was discharged last night, and we checked out at sunup and are now back in Alabama. During his NICU stay, I had to leave and come home to graduate college. Without you, my wife would've been sleeping in a van in the hospital, as she was determined not to leave him.
Again, thank you so much for everything you've done for us. You truly are a guardian angel!!!!"
Posted in:
Articles
Read more...
0 comments
---
2020-08-06 15:51:43
As we near our Eglin Fisher House's 10th birthday on September 11, we are celebrating #carecontinues. On Thursdays for the next 90 days, #thankful is our focus. We have great mission partners and last year at our 12th Annual Helping Heroes Gala, Jeremy Boeing, 96th FSS led a Git Up Challenge and taught WEAR celebrity, Laura Hussey. What a fun night supporting our military families during a medical event. We are #thankful for these fun folks who have big hearts for serving others.
Watch Jeremy's video showcasing his team.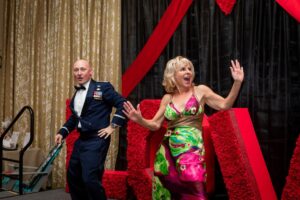 Posted in:
Articles
Read more...
0 comments
---
2020-08-06 14:11:52
Our Fisher House on Eglin is turning 10 on September 11. On Thursdays for the next 90 days, #thankful is our focus. Each year, we host a Helping Heroes Gala which takes a great army of talented folks to support. We are #thankful for our photographer Alanah Gardner. If you need a local photographer, she's the best! alanahgardner.com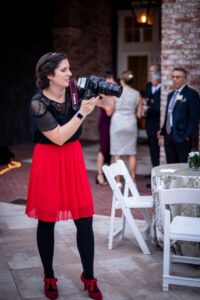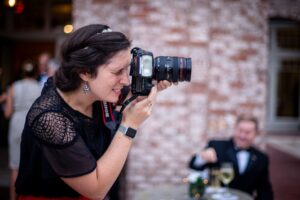 Posted in:
Articles
Read more...
0 comments
---
2020-08-05 20:22:33
Every little bit counts – When you shop at AmazonSmile and choose our Fisher House at Eglin, charitable donations quickly add up. Click here.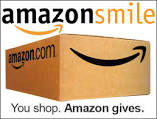 Posted in:
Articles
Read more...
0 comments
---