Chere' York is great new addition to Eglin Fisher House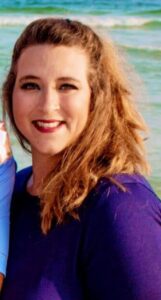 Chere' York is new to the Eglin Fisher House. She is responsible for ensuring guest rooms are ready for their stay, and the common areas of the house. Chere' but looks forward to a long and happy future here. She fits right in with the team to create a great work family, doing what they all enjoy!  She has been married for 5 years to her husband Trevor York. They share two girls together, Coralyn age 8 and Hayden age 2. They live with 3 additional 4 legged companions.
Chere' and Trevor stay busy with the dogs, the kids, running a small family owned business called All Out Woodworks and working for the Air Force. In their spare time, Chere' and her husband love playing darts and taking trips local mud parks to occasionally to ride their ATV's.
We love the team at our Fisher House who welcome our guests and take care of them every single day.