Our 11th Annual Fisher House Gala is set for October 18, 2018 at the Henderson Beach Resort.  Tickets and sponsorships are available now.  Please act now to showcase your brand to 280 of the most passionate military supporters along the Emerald Coast.  Sponsorship levels can be found here: Donation Insert 2018.
2018 Sponsors so far…………..
Gold Plus – $4,000
Jacobs Technology, Inc
Gold – $3,000
Boeing
Silver Plus – $1,500
HDR, Engineering
Raytheon
Silver – $1,500
Spence Brothers Construction
Bronze – $750
Cox Communications
DAG Architects
Navy Federal Credit Union
Wild Creations, LTD
WINTEC, Inc
Our 2017 event helped raise over $78,000 dollars and was supported by these great sponsors.  Remember to do business with those who love our military like we do!  Visit here for the 2017 photos.
Ruby Red Co-Host $10,000 – Epsilon Sigma of Kappa Sigma Fraternity|Legendary Marine
Platinum – $5,000 – L3/Crestview Aerospace
Gold – $3,000 – Boeing|Lockheed Martin|Emerald Coast Harley Davidson
Silver Plus – $1,500 – Eglin Federal Credit Union|HDR Engineering
Silver – $1,500 – Applied Research Associates ARA|Beach Community Bank|Fort Walton Beach Medical Center and Twin Cities Hospital|InDyne, Inc|Jacobs Technology, Inc|Navarre Area Board of Realtors
Navy Federal Credit Union|Odyssey Systems|Randy Wise Homes|Raytheon|The Manor at Blue Water Bay
Bronze – $750 – Bland Engineering|Booz Allen Hamilton|Cummings Engineering|EmCare
Paul Hsu Foundation|Spence Brothers Properties|Wintec Incorporated
Individual Tickets – $100
(this event sold out last year!!)
Ad sizes and sample (from last year) program information here.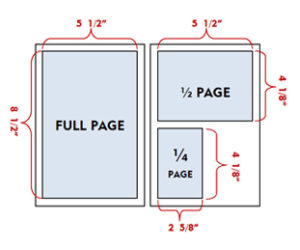 Our 9th Annual Helping Heroes Gala was held November 3, featuring Ed Hubbard and music by Tall Cotton at the Emerald Grande at Harborwalk in Destin, Florida.  This event raised almost $34,000 for our mission to assist military and their families during medical events.  Ted Corcoran, President/CEO of the Greater Fort Walton Beach Chamber of Commerce was the Celebrity Auctioneer and Peter Bos of Legendary, Inc. was the Master of Ceremonies.
For questions about the event or the Fisher House, please contact:
Mia Hughes, Administrative Director
850-259-4956 or director@fisherhouseemeraldcoast.org
FLORIDA DEPARTMENT OF AGRICULTURE AND CONSUMER SERVICES, REGISTRATION CH23713.  "A COPY OF THE OFFICIAL REGISTRATION AND FINANCIAL INFORMATION MAY BE OBTAINED FROM THE DIVISION OF CONSUMER SERVICES BY CALLING TOLL-FREE WITHIN THE STATE, 1-800-435-7352, WWW.FLORIDACONSUMERHELP.COM.  REGISTRATION DOES NOT IMPLY ENDORSEMENT, APPROVAL, OR RECOMMENDATION BY THE STATE."